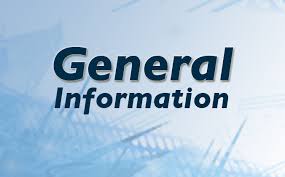 Sri Kanchi Kamakoti Peetam established in the year 482 B C by the Great Saint and Philosopher ever born- Sri Adi Sankara Bhagavad Pada Himself with the twin objective of propagation of Vedas (enlightenment through knowledge )and protection of Dharma (Veda Samrakshana and Dharma pracharana) and was the 1st Peetathipathy of the Peetam. Since then the Peetam has an unbreakable lineage of illustrious Acharyas following the dictum of the great sage. The Peetam has its head quarters in No 1, Salai Street, Kanchipuram, Tamil Nadu.
The Peetam recognized the need of times and apart from its core activities, ventured to a number of humanitarian and socially relevant areas like providing modern education at affordable cost to children of the aspiring parents who otherwise may not be able to bear the costs for providing the education to their wards,establishment of hospitals, construction and maintenance of Gosalas, establishment and maintenance of old age homes for the aged and destitute etc. for the up liftment of the society with particular emphasize on the persons who are not as fortunate as ourselves in the society for their enduring up lift ment.
With this motto as mission the Peetam has established Sankara Netralayalas in Coimbatore , Bangalore, Guntur, Shimoga, Guhatti and Jallandhar , The Kanchi Kamakoti Childs Super Specialty Hospital in Chennai, Charitable Medical Centers in many of its Matams and also has an University – Sri Chandra Sekhara Saraswathi Viswa Vidyalaya , a deemed University approved by the university grants Commission in the year1994.
Sri Sankara Educational Trust, the Educational Wing of Sri Kanchi Kamakoti Peetam is established in the year 1995 and is managing about 22 schools spread in Tamil Nadu, Karnataka, Andhra Pradesh and Kerala. The thrust of the Educational wing is to establish schools in Rural, Semi urban areas with particular emphasis on providing affordable quality education to the children who are not as fortunate as many of our children. This also includes of 2 schools in Tirunalveli District in Tamil Nadu where free education is imparted to more than 300 students. The fees charged from students by the Trust are substantially lower than the fees charged by similar institutions and perhaps lower than the fees prescribed by the State Governments.
In tune with its ideal, the Trust has established a C B S E affiliated school in Kalady the birth place of Adi Sankara mainly to cater to the needs of children who are socially, financially and educationally backward in deference to the wishes of H H Jagatguru Sankaracharya Sri Jayendra Saraswathi Swamikal and Sri Sanakra Vijayendra Saraswathi Swamikal.
The school has established in the year 2003 and has completed its 10 successful eventful years in a glorious manner. We have sufficient infrastructural facilities in running the school even when it was merely a primary school including playgrounds, laboratories etc. as per the C B S E Norms for a Secondary School.
The school is directly under Sri Kanchi Kamakoti Peetam is running mainly on the goodwill of the donors who help to run the institution